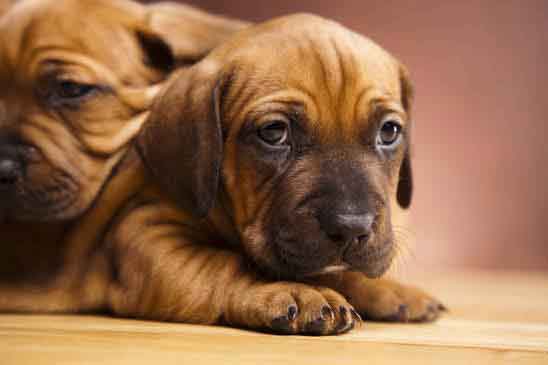 ---
Advertisement
The simple answer is – YES! If your dog is easily disturbed by loud noises such as thunder or fireworks, you have probably tried mild sedatives and antihistamines. Both made your dog groggy, a little clumsy and did little to relieve the fear. Your dog may not have paced like they did before, but it was due to the fact that he/she was a bit "out of it" – "spaced out" for lack of a better term. Melatonin won't do this – it exists in your dog's body naturally.
GNC Ultra Mega Relax
I searched far and wide on the net before writing this article, and found very, very few melatonin based products specifically made for dogs. I don't know why this is the case, but it's true. When I found GNC Mega Relax and read the ingredients, I was quite excited, because it is clear that the product is well formulated, using not just melatonin, but other well established and recognized extracts used in reputable and effective sleep aids for humans and animals. Here is a break-down of those ingredients:
GNC Ultra Mega Relax Active Ingredients
| | |
| --- | --- |
| Active Ingredient per Teaspoon (5ml) | Action |
| Melatonin 1mg | Standard melatonin relaxant. Acts as it does on humans. |
| Hops 75mg | Commonly used with Valerian. Relaxant. |
| Chamomile 50mg | Commony used to relax humans – Chamomile Tea |
| Passion Flower 50mg | Very common in natural human sleep aids – relaxant. |
| Ginger 40mg | Anti-inflammatory. Natural relaxant. |
| Skull Cap Powder 15mg | Well known herbal relaxant. |
| Tryptophan 10mg | Works to produce serotonin which in turn helps melatonin production. |
| Oat Powder 50mg | Oats are rich in melatonin |
| Taurine 20mg | A  relaxing amino acid. |
GNC Ultra Mega Relax
GNC Ultra Mega Relax contains Tryptophan which your dog's body needs to make melatonin and secure a good night's sleep. It comes in bacon and liver flavor so your dog will love it!
How Much Melatonin Should I give My Dog?
---
Advertisement
In all known instances, Melatonin is perfectly safe for your four legged friend. Depending on your dog's current medications, health concerns or age, your vet may adjust the dosage. Here are the generally accepted dosages for dogs:
Please click to Page 2 for the Dosage Table
Pages: 1 2